"Eruption"
Elsweyr Chapter
Table of Contents
Introduction
Welcome to the Magicka Dragonknight Burst Build PvP "Eruption" for Elder Scrolls Online. Make sure to bookmark the link as I will keep updating the build for each new Update of ESO. The "Eruption" Build is optimized for Battlegrounds but also works in Cyrodiil and can both be played in Champion Points and no Champion Points Campaigns.
With this build we are using an unique Light Armor Destro & Resto setup. Therefore, we focus a lot on mobility and burst damage. It is very important that you keep moving and do not let yourself get into a stationary fight for too long, otherwise you will take too much damage. Use the mobility to your advantage, people say that Magicka Dragonknights lack mobility, which could not be further from the truth if you utilize the right skills. The playstyle of this build is vastly different from your usual Dragonknight permablocker setup, keep that in mind when you play with this build.
Optimized for Battlegrounds
Light Armor Build
High Burst Damage
High pressure on enemy
Good Healing
Good sustain
Made for Cyrodiil & Battlegrounds
Changes from the previous version
Therre were a lot of changes to abilities to this build, overall it received a huge buff. We do now run Molten Whip instead of Flame Lash to get more damage!
Fiery Breath: Increased the damage of the initial hit of this ability by 200% to be on par with our PBAoE standards. The base ability will now rank up in damage for the entire ability, rather than just the DoT.
Fiery Grip:

Increased the damage of this ability and its morphs by 20% to put it on par with our "gap closer" standards.
Improved the responsiveness of the pull speed from this ability to reduce situations where players were still CC'ed after the pull was complete.

Lava Whip: Reduced the cost of this ability and its morphs by 5% to put it in line with other melee "spammables".

Molten Whip (morph): Reworked this ability so it no longer grants a passive bonus to Weapon and Spell Damage while slotted. Instead, this passive grants access to Seething Fury, a 33% damage bonus to your next Molten Whip cast and increase of 125 Weapon and Spell Damage every time you activate an Ardent Flame ability that isn't Molten Whip. This bonus can stack up to 3 times, lasts 5 seconds, and will refresh in duration every time it is applied to you.

Searing Strike: Adjusted this ability and its morphs to follow our standardized Damage Over Time ruleset. Decreased the total duration to 8 seconds from 8.5 seconds, and increased the damage per tick by approximately 12.5% to make up for the loss of the first tick. This will result in roughly the same overall DPS, but with less burst damage.
Dragon Leap: Increased the radius of this ability and its morphs to 8 meters from 6.5 meters. It also now applies a more aggressive snare to targets it is cast on, to prevent them from being able to outrun the AoE damage when it lands.
Reflective Scale:

Renamed this ability to Protective Scale.
Converted the reflect function into a 50% damage reduction from projectiles. This happened to all 3 versions of the ability.

Dragon Fire Scale (morph): This ability no longer increases damage of reflected attacks, since it can no longer reflect. Incoming projectiles will now cause you to launch a fiery orb at the attacker that deals Flame Damage. Effect can occur once every half second.
Reflective Plate: Renamed this ability to Protective Plate. No other changes were made to the ability's functionality.
Resource Management
Whenever you fight a target, make sure to put Elemental Drain on it, this is your main sustain tool and also increases your damage by a lot. With the improved Combustion passive, we get a lot of extra sustain when the burning status effect procs and on a Magicka DK this procs almost all the time. On top of that we have passives like Battle Roar that restore resources when we activate an ultimate. We also use Clockwork Citrus Filet which buffs our recovery even more. Those three things make up most of your resource management already. You can always do a heavy attack if you drop low, but that should not happen unless you are affected by cost poisons a lot.
Also keep in mind, depending on whether you play on No Championpoints or Championpoints Campaign, you have to adjust a few things. Resource management is way more difficult on No CP campaigns, do not forget that.
Combustion passive
Battle Roar passive
Elemental Drain
Heavy Attacks
Clockwork Citrus Filet (Or Witchmothers Brew)
Magicka Recovery Glyph (if needed)
Battlegrounds Setup
Screenshots were taken in Non Champion Points Campaign
Volatile Armor, Burning Spellweave and Weapon Damage Enchantment were active when I took the Screenshot.
Note: The screenshot is from the Murkmire DLC, stats might slightly vary due to rebalancing changes in Wrathstone DLC.
Gear
Julianos and Burning Spellweave are nice because it amps up your damage by a lot. Because we are in Light Armor it is important to run Tri-Stat Glyphs on the big pieces and have at least two Triune traits on jewelry. Also make sure to run full impenetrable.
5x Julianos, 2x Zaan, 5x Burning Spellweave
You can run Zaan or Valkyn, both Monster Sets are good.
Gear Setup 1
Zaan vs Valkyn: Zaan has higher overall damage and pressure on the enemy, whereas Valkyn gives you a bit more health and can hit enemies further away. I recommend testing both and go with the one you like more.
Where can I get the gear?
Law of Julianos: Craftable
Burning Spellweave: City of Ash 1 & 2
Mender's Ward Blackrose Resto: Blackrose Prison
Valkyn Skoria: City of Ash 2
Zaan: Scalecaller Peak
Skills
Skill Slot 5: This is your flex spot, you can use Wings, Fragmented Shield, Talons or any other skill you want.
Ultimate: You could use Temporal Guard (Psijic) instead of Ferocious Roar to get more damage mitigation.
| Fire Staff Mainbar | Resto Staff bar |
| --- | --- |
| Slot 1: Burning Embers | Slot 1: Reflective Plate |
| Slot 2: Fossilize | Slot 2: Mutagen |
| Slot 3: Molten Whip | Slot 3: Ward Ally |
| Slot 4: Elemental Drain | Slot 4: Volatile Armor |
| Slot 5: Empowering Chains | Slot 5: Cauterize |
| Ultimate: Ferocious Leap/ Temporal Guard | Ultimate: Life Giver |
Championpoints for Magicka Dragonknight Burst Build PvP
Champion Points are only needed in Champion Points Campaign. In Non Champion Points Campaign and Battlegrounds, Champion Points are deactivated.
Championpoints [810]
The Ritual
16 Thaumaturge
The Atronach
56 Master-at-Arms, 48 Shattering Blows
The Apprentice
37 Elemental Expert, 31 Elfborn, 55 Spell Erosion, 27 Blessed
The Shadow
58 Tumbling, 50 Shadow Ward
The Lover
75 Arcanist
The Tower
75 Warlord, 11 Sprinter, 1 Siphoner
The Lord
37 Quick Recovery
The Lady
43 Hardy, 43 Elemental Defender, 37 Thick Skinned
The Steed
52 Ironclad, 58 Resistant
Championpoints [600]
The Ritual
The Atronach
56 Master at Arms, 1 Staff Expert
The Apprentice
37 Elemental Expert, 48 Elfborn, 58 Spell Erosion
The Shadow
32 Tumbling, 32 Shadow Ward
The Lover
100 Arcanist
The Tower
36 Warlord
The Lord
The Lady
42 Hardy, 42 Elemental Defender, 37 Thick Skinned
The Steed
34 Ironclad, 45 Resistant
Championpoints [300]
The Ritual
31 Thaumaturge
The Atronach
20 Master at Arms
The Apprentice
27 Elemental Expert, 20 Elfborn, 2 Spell Erosion
The Shadow
The Lover
49 Arcanist
The Tower
51 Warlord
The Lord
The Lady
23 Hardy, 23 Elemental Defender, 23 Thick Skinned
The Steed
31 Ironclad
Important Info for Magicka Dragonknight Burst Build PvP "Eruption"
Buff-food
Clockwork Citrus Filet
or
Witchmother's Potent Brew Drink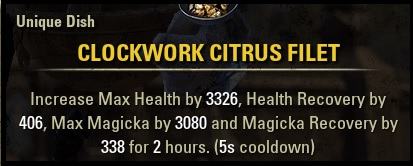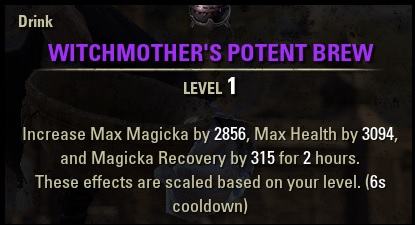 Mundus Stone
I recommend running the Atronach Mundus Stone to get the extra sustain, if you prefer flat out damage, then run the Lover, but sustain will be tough.
The Atronach (Increased Magicka Recovery)
or
The Lover (Increased Spell Penetration)
Race
You can also check out my ESO Race Guide if you want to know the passives of each of the recommended races.
Altmer
Breton
Darkelf
Argonian
Potions
Spell-Crit Potions
(Spell-crit, Spell Damage, Magicka)
(Cornflower, Ladys Smock, Water Hyacinth)
Essence of Detection Potions
(Spell-crit, Spell Damage, Magicka)
(Cornflower, Ladys Smock, Wormwood)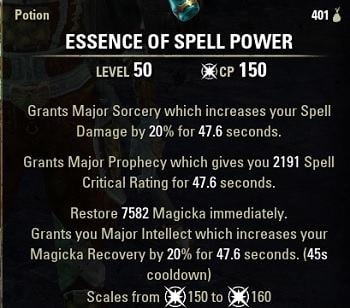 Passives
Ardent Flame: Combustion, Warmth, Searing Heat, World in Ruin
Draconic Power: Iron Skin, Burning Heart, Elder Dragon, Scaled Armor
Earthen Heart: Eternal Mountain, Battle Roar, Mountain's Blessing, Helping Hands
Destruction Staff: Tri Focus, Penetrating Magic, Elemental Force, Ancient Knowledge, Destruction Expert
Restoration Staff: Essence Drain, Restoration Expert, Cycle of Life, Absorb, Restoration Master
Light Armor: Grace, Evocation, Spell Warding, Prodigy, Concentration
Heavy Armor: Resolve, Constitution, Juggernaut
Vampire (Optional): Supernatural Recovery, Undeath, Dark Stalker
Fighters Guild: Banish the Wicked
Mages Guild: Mage Adept, Everlasting Magic, Magicka Controller, Might of the Guild
Psijic Order (optional): Clairvoyance, Spell Orb, Concentrated Barrier, Deliberation
Undaunted: Undaunted Command, Undaunted Mettle
Assault: Continuous Attack, Reach, Combat Frenzy
Support: Magicka Aid, Combat Medic, Battle Resurrection
Racial: All
Alchemy: Medicinal Use
Build Video
The Build Video is from the Summerset Chapter, it is here to give you a general overview about the setup. The website is always more up to date, please keep that in mind.
Magicka Dragonknight Burst Build "Eruption" – Summerset Chapter ESO
Gameplay
Magicka Dragonknight PvP "Eruption" Gameplay – Summerset Chapter
Update Log
19.05.2019 Updated Build for the Elsweyr Chapter, Magicka Dragonknight Burst Build PvP.