"Ice & Fire"
Updated: Scalebreaker DLC, Elsweyr Chapter
Type: Dungeon, Trial, Arena & Overland

Table of Contents
Introduction
Welcome to the Magicka Warden Build PvE "Ice & Fire" for Elder Scrolls Online. Make sure to bookmark the link as I will keep updating the build for each new Update of ESO. The Ice & Fire build is created for Trials, Dungeons & Maelstrom Arena. It features the new Warden Class and it will take some time to figure out the best possible setups for this class.
If you are new to ESO, please make sure to also read the New Player Beginners Guide and the Magicka Warden Beginners Guide, there are a lot of Beginner Guides that you can check out.
Wardens focus a lot on pet abilities and elemental damage. Both ranged and melee playstyle are very viable and can deal a lot of damage. Unlike Sorcerers, most of their "pets" are abilities and do not require to be double slotted, which is a huge advantage! Only the Bear Ultimate and the Belly Netch count towards "summonable pets". We are using the Perfected False God's Devotion set which will give us really good sustain, that combined with Master Architect and the Bear Ultimate does some serious damage.
Warden Class
Double Destruction staff setup
High Magicka resource pool
Good AoE damage
Good Single Target damage
Good sustain
Ice & Fire skill setup
---
Changes from the previous version
Changed skill and rotation for the Scalebreaker DLC.
---
Resource Management
We run normal Health + Magicka food, with the Blue Netch and Bubbles we have enough sustain. The Blue Netch helps quite a lot already with sustain, so that's the first thing you need to remember to keep up.  Depending on what buff food you are using, make sure to have at least 17,2k Health for Trials and Dungeons. Clockwork Citrus Filet can be very helpful as well with sustain, but you need to invest a few points into Health to reach around 17k HP again. . Heavy Attacks are also a great tool to restore resources and basically a must have for every build.
Blue Betty
Orbs and Spears from Healers
Heavy Attacks
Clockwork Citrus Filet
---
Trials & Dungeons Setup
Gear
You will find 3 different setups here. Setup 1 is the preferred setup. For people that do not have all the gear yet can use the Setup 2 which is easier to obtain and beginners can use Setup 3.
Setup 1 is with Trial Gear
Setup 2 is without Trial Gear
Setup 3 is for Beginners
Gear Setup 1
Master Architect also pairs well with Wardens, if you are using the bear, because of the low cost activation.
Gear Setup 2
Beginner Setup
Where can I get the gear?
Perfect False God's Devotion: Sunspire Vet
Mother's Sorrow: Deshaan
Master Architect: Halls of Fabrication
Necropotence: Rivenspire
Burning Spellweave: City of Ash 1 & 2
Zaan: Scalecaller Peak
Valkyn Skoria: City of Ash 2
Maelstrom Fire Staff: Maelstrom Arena
Ilambris: Crypts of Hearts 1
Willpower: Imperial City Vaults, Guildstore
Spinner's Garments: Malabal Tor
Slimecraw: Wayrest Sewers 1
Skills
Channeled Acceleration: You can also use Barbed Trap in case you do not have Channeled Acceleration.
| Fire Staff Mainbar | Fire Staff bar |
| --- | --- |
| Slot 1: Soul Splitting Trap | Slot 1: Unstable Wall of Elements |
| Slot 2: Deep Fissure | Slot 2: Winter's Revenge |
| Slot 3: Screaming Cliff Racer | Slot 3: Harness Magicka |
| Slot 4: Fetchers Infection | Slot 4: Channeled Acceleration |
| Slot 5: Degeneration | Slot 5: Blue Betty |
| Ultimate: Eternal Guardian | Ultimate: Eternal Guardian |
Championpoints
If you need optimized defensive Champion Points for a specific trial I recommend checking out my Maximize Damage Mitigation in Trials Article.
Championpoints [810]
The Ritual
44 Thaumaturge
The Atronach
61 Master-at-Arms, 19 Staff Expert
The Apprentice
64 Elemental Expert, 56 Elfborn, 26 Spell Erosion
The Shadow
56 Tumbling, 56 Shadow Ward
The Lover
100 Arcanist
The Tower
56 Warlord, 2 Sprinter
The Lord
The Lady
49 Hardy, 49 Elemental Defender, 48 Thick Skinned
The Steed
81 Ironclad, 43 Spell Shield
Championpoints [600]
The Ritual
44 Thaumaturge
The Atronach
40 Master at Arms, 11 Staff Expert
The Apprentice
49 Elemental Expert, 37 Elfborn, 19 Spell Erosion
The Shadow
20 Tumbling, 20 Shadow Ward
The Lover
100 Arcanist, 23 Tenacity
The Tower
37 Warlord
The Lord
The Lady
42 Hardy, 42 Elemental Defender, 40 Thick Skinned
The Steed
52 Ironclad, 24 Spell Shield
Championpoints [300]
The Ritual
31 Thaumaturge
The Atronach
20 Master at Arms, 2 Staff Expert
The Apprentice
27 Elemental Expert, 20 Elfborn
The Shadow
The Lover
49 Arcanist, 49 Tenacity
The Tower
2 Warlord
The Lord
The Lady
23 Hardy, 23 Elemental Defender, 23 Thick Skinned
The Steed
31 Ironclad
Important Info for Magicka Warden Build PvE
Buff-food
Artaeum Pickled Fish Bowl
(Max Health, Max Magicka)
(Fish, Rice, Clam Gall, Honey)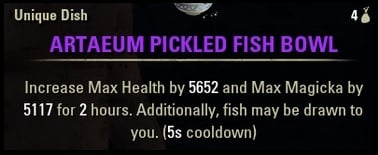 In case you still have sustain issues or you don't have access to False God's Devotion or you are not a Breton, I recommend using the Witchmother's Potent Brew Drink (or Clockwork Citrus Filet)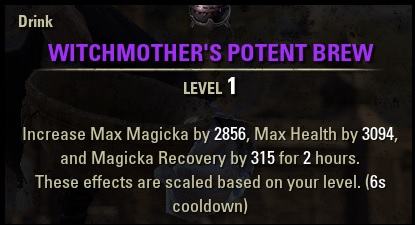 Mundus Stone
Shadow Mundus (Increased Spell Critical Damage)
Race
Breton (recommended, best sustain)
Altmer
Darkelf
Khajiit
Potions
Spell-Power Potions
(Spell-crit, Spell Damage, Magicka)
(Cornflower, Ladys Smock, Water Hyacinth)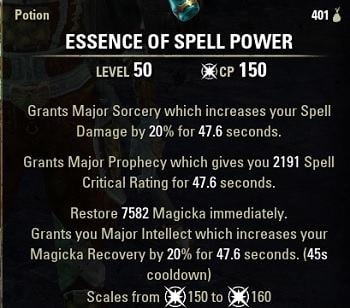 Passives
Animal Companion: Bond With Nature, Savage Beast, Flourish, Advanced Species
Green Balance: Accelerated Growth, Nature's Gift, Emerald Moss, Maturation
Winter's Embrace: Glacial Presence, Frozen Armor, Icy Aura, Piercing Cold
Destruction Staff: Tri Focus, Penetrating Magic, Elemental Force, Ancient Knowledge, Destruction Expert
Light Armor: Grace, Evocation, Spell Warding, Prodigy, Concentration
Heavy Armor: Resolve, Constitution, Juggernaut
Vampire (optional): Supernatural Recovery, Undeath, Dark Stalker
Fighters Guild: Banish the Wicked, Skilled Tracker
Mages Guild: Mage Adept, Everlasting Magic, Magicka Controller, Might of the Guild
Psijic Order: Clairvoyance, Spell Orb, Concentrated Barrier, Deliberation
Undaunted: Undaunted Command, Undaunted Mettle
Racial: All
Alchemy: Medicinal Use
---
Rotation & Dummy
In case you don't know what what weaving light attacks is, make sure to check out the "Weaving Beginner Guide" which explains how to weave light attacks between abilities, aka animation canceling.
Rotation
Make sure to activate Channeled Acceleration and Blue Betty before you start the rotation and keep them up all the time. The main goal of the rotation is that you want to keep up all the DoTs.
Winter's Revenge > LA > Unstable Wall of Elements > Weapon Swap
Deep Fissure > LA > Fetchers Infection > LA > Screaming Cliff Racer (with Light Attacks) > Soul Splitting Trap > LA > Degeneration > LA > Deep Fissure > LA > Weapon Swap
Restart
Reapply Blue Betty every 3rd rotation.
Reapply Channeled Acceleration every 4th rotation
If you reapply Blue Betty or Channeled Acceleration, you will do no Cliff Racer on the front bar.
LA = Light Attack
Target Dummy
This video is from LIKO'S Youtube Channel, he does a full 21 million Target Dummy Parse on the Raid Dummy. The video is a fully optimized Target Dummy Setup, so it will be different from the Raid/Dungeon build here!
ESO – Magicka Warden PVE Build (98k+) – Scalebreaker
---
Maelstrom Arena
If you are new to Maelstrom Arena, I highly recommend checking out the full Maelstrom Arena Veteran Guide! Always make sure to start a new wave off with a Heavy Attack to restore a lot of resources!
Gear
Skills
---
Update Log
11.08.2019 Updated the Build for the SCALEBREAKER DLC, Elsweyr Chapter, Magicka Warden Build PvE.