"Mystic"
Updated: Scalebreaker DLC, Elsweyr Chapter
Type: Dungeon, Trial, Arena & Overland

---
Introduction
Welcome to the Magicka Sorcerer Build PvE "Mystic" for Elder Scrolls Online. Make sure to bookmark the link as I will keep updating the build for each new Update of ESO. You can also find a traditional Magicka Sorcerer 2 Pet Build with a heavy attack rotation on my website! If you are new to Magicka Sorcerers, then I recommend reading my in depth Magicka Sorcerer Beginner Guide and also check out the CP 160 Magicka Sorcerer Beginner Guide first.
The Magicka Sorcerer Build PvE "Mystic" is made for Trials, Dungeons & Arenas. You can also play this for all the Solo content with some minor adjustments. In this guide I will show you a full setup with three different gear options, a trial setup where we combine the best possible gear, an gear setup 2 where we combine sets that are obtained outside of trials and a beginner setup, so you can build your wait up.
Good single target (ST) damage
Insane ranged & melee damage
High area of effect (AoE) Damage
Good sustain
Easy survivability due to magicka shield
Trials, Dungeons & Arenas
---
Changes from the previous version
Changed skills and rotation for the Scalebreaker DLC.
---
Resource Management
Sorcerers have a tough life with sustain. Make sure to use Clockwork Citrus Filet to gain a lot of overall resources and recovery, this Food is used by most endgame PvE setups to help with sustain. You can also use an Absorb Magic Enchantment on the back bar weapon, to help with sustain. Also always make sure to use potions on cooldown, this will give you back magicka and also apply the Major Sorcerery and Prophecy buff to increase overall damage. If you still fall low on magicka, you can always use one two heavy attacks to regain resources. Healers also have to constantly use Energy Orb so you can activate the synergy and regain resources, this has a cooldown of 20 seconds.
Clockwork Citrus Filet
Absorb Magicka Enchantment
Potions
Heavy Attacks
Energy Orb Synergy
---
Trials & Dungeons Setup
5x Perfect False God's Devotion, 5x Mother's Sorrow, 2x Zaan
Unbuffed: Out of Combat
Buffed: Raid Dummy buffs, Weapon Damage Enchantment and Potions were active
Gear
You will find 3 different setups here. Setup 1 is the preferred setup. For people that do not have all the gear yet can use the Setup 2 which is easier to obtain and beginners can use Setup 3.
Setup 1 is with Trial Gear
Setup 2 is without Trial Gear
Setup 3 is for Beginners
Gear Setup 1
Monster Set choices: Zaan, 2 Crit Monster Sets, Illambris, Iceheart, Slimecraw, Valkyn,
Gear Setup 2
Gear Setup 3 Beginner
Where can I get the gear?
False God's Devotion: Sunpsire vet
Mother's Sorrow: Deshaan, Guildtrader
Maelstrom Inferno Staff: Maelstrom Arena
Zaan: Scalecaller Peak
Burning Spellweave: City of Ash 1 & 2
Law of Julianos: Craftable
Ilambris: Crypts of Hearts 1
Valkyn Skoria: City of Ash 2
Willpower: Guildstore
Magnus' Gift: Craftable
Skills
You can replace Hardened Ward with Soul Splitting Trap to gain more dps, but you will lose your shield.
| Fire Staff Mainbar | Fire Staff bar |
| --- | --- |
| Slot 1: Crystal Fragments | Slot 1: Unstable Wall of Elements |
| Slot 2: Scalding Rune | Slot 2: Daedric Prey |
| Slot 3: Destructive Reach | Slot 3: Hardened Ward/ Soul Splitting Trap |
| Slot 4: Degeneration | Slot 4: Channeled Acceleration |
| Slot 5: Volatile Familiar | Slot 5: Volatile Familiar |
| Ultimate: Shooting Star | Ultimate: Greater Storm Atronach |
Championpoints
If you need optimized defensive Champion Points for a specific trial I recommend checking out my Maximize Damage Mitigation in Trials Article.
Championpoints [810]
The Ritual
81 Thaumaturge
The Atronach
28 Master-at-Arms, 21 Staff Expert
The Apprentice
64 Elemental Expert, 66 Elfborn, 10 Spell Erosion
The Shadow
56 Tumbling, 56 Shadow Ward
The Lover
100 Arcanist
The Tower
56 Warlord, 2 Sprinter
The Lord
The Lady
49 Hardy, 49 Elemental Defender, 48 Thick Skinned
The Steed
81 Ironclad, 43 Spell Shield
Championpoints [600]
The Ritual
44 Thaumaturge
The Atronach
40 Master at Arms, 11 Staff Expert
The Apprentice
49 Elemental Expert, 37 Elfborn, 19 Spell Erosion
The Shadow
20 Tumbling, 20 Shadow Ward
The Lover
100 Arcanist, 23 Tenacity
The Tower
37 Warlord
The Lord
The Lady
42 Hardy, 42 Elemental Defender, 40 Thick Skinned
The Steed
52 Ironclad, 24 Spell Shield
Championpoints [300]
The Ritual
31 Thaumaturge
The Atronach
20 Master at Arms, 2 Staff Expert
The Apprentice
27 Elemental Expert, 20 Elfborn
The Shadow
The Lover
49 Arcanist, 49 Tenacity
The Tower
2 Warlord
The Lord
The Lady
23 Hardy, 23 Elemental Defender, 23 Thick Skinned
The Steed
31 Ironclad
Important Info for Magicka Sorcerer Build PvE
Buff-food
Artaeum Pickled Fish Bowl
(Max Health, Max Magicka)
(Fish, Rice, Clam Gall, Honey)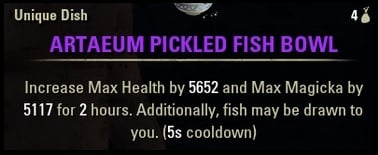 In case you still have sustain issues or you don't have access to False God's Devotion or you are not a Breton, I recommend using the Witchmother's Potent Brew Drink (or Clockwork Citrus Filet)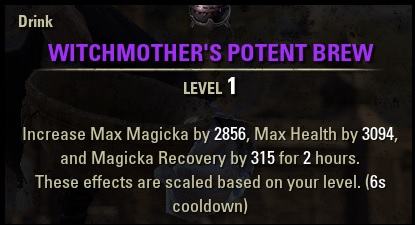 Mundus Stone
Shadow Mundus (Increased Spell Critical Damage)
Race
Breton (Recommended, best sustain)
Altmer
Darkelf
Khajiit
Potions
Spell-Power Potions
(Spell-crit, Spell Damage, Magicka)
(Cornflower, Ladys Smock, Water Hyacinth)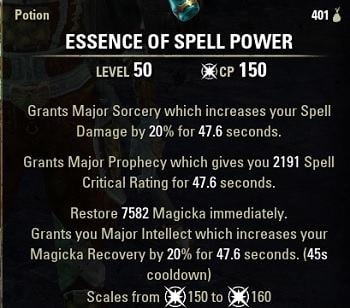 Passives
Dark Magic: Unholy Knowledge, Blood Magic, Persistence, Exploitation
Daedric Summoning: Power Stone, Daedric Protection
Storm Calling: Capacitor, Energized, Amplitude, Expert Mage
Destruction Staff: Tri Focus, Penetrating Magic, Elemental Force, Ancient Knowledge, Destruction Expert
Light Armor: Grace, Evocation, Spell Warding, Prodigy, Concentration
Heavy Armor: Resolve, Constitution, Juggernaut
Vampire (optional): Supernatural Recovery, Undeath, Dark Stalker
Fighters Guild: Banish the Wicked, Skilled Tracker
Mages Guild: Mage Adept, Everlasting Magic, Magicka Controller, Might of the Guild
Undaunted: Undaunted Command, Undaunted Mettle
Psijic Order: Clairvoyance, Spell Orb, Concentrated Barrier, Deliberation
Racial: All
Alchemy: Medicinal Use
Attributes
All into Magicka
---
Rotation & Target Dummy
In case you don't know what what weaving light attacks is, make sure to check out the "Weaving Beginner Guide" which explains how to weave light attacks between abilities, aka animation canceling.
Static Rotation
Unstable Wall of Elements > LA > Daedric Prey > Weapon Swap >
LA > Scalding Rune > LA > Destructive Reach > LA > Degeneration > LA > Pet > LA > Scalding Rune > Weapon Swap
Restart
Activate Crystal Fragments whenever you get the instant proc.
Reactivate Channeled Acceleration once it ran out or every 4th rotation.
LA = Light Attack
You can use Scalding Rune as a semi spammable. So for example if not a single Crystal Fragment procs on the front bar, you could use anther Scalding Rune.
Target Dummy Video
This video is from LIKO'S Youtube Channel, he does a full 21 million Target Dummy Parse on the Raid Dummy. This video is a fully optimized Target Dummy Setup, so it will slightly differ from the build here!
ESO – Magicka Pet Sorcerer PVE Build (97k+) – Scalebreaker
---
Maelstrom Arena
I highly recommend reading the full in depth Maelstrom Arena Guide.
Gear
Skills
---
Build Video & Gameplay
Build Video
Magicka Sorcerer Build PvE "Mystic" – Scalebreaker DLC
Gameplay
This run was my first time in the Blackrose Arena, the build you see in the video is from an older version of the build.
So how is Blackrose Prison Arena? Full Blind Run – Murkmire PTS
---
Update Log
11.08.2019 Updated the Build for the SCALEBREAKER DLC, Elsweyr Chapter, Magicka Sorcerer Build PvE.