Welcome to the Sunspire Trial Guide for Elder Scrolls Online. The Sunspire Trial is located in the Elsweyr Zone and can be played in normal and veteran mode. I will walk you through with this guide and explain all the mechanics in detail. The Sunspire will have three bosses and each boss will have its individual hardmode!
Story: Dragons have overrun the ancient temple of Alkosh and claimed it as their own. You and your 12-player team must enter Sunspire, explore the temple, and put a stop to its new inhabitants. Exclusive gear and collectibles await those brave enough to stand against Nahviintaas and his followers.
Note: Each of the three bosses will have its individual hardmode. The more hardmodes you choose, the higher score you will get at the end. So far we know that the endboss will most likely be the Nahviintaas red dragon (banner picture). The other two bosses are unknown at the moment.
Table of Contents
---
Loot & Rewards
New Sets
Rewards
---
Quick Tips
---
Group Setup
Red Champion Points
Tank Tips
Healer Tips
Stamina Damage Dealer Tips
Magicka Damage Dealer Tips
---
Trash Fights
---
Boss 1 Yolnahkriin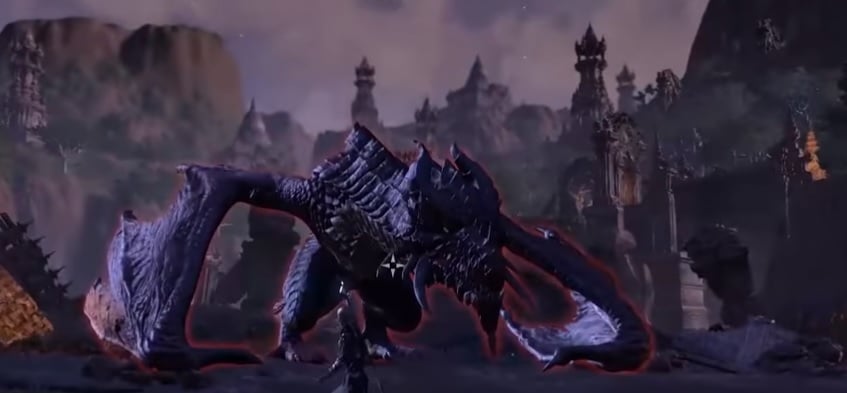 Soon
Yolnahkriin Hardmode
---
Boss 2 Lokkestiiz
Soon
Lokkestiiz Hardmode
---
Boss 3 Nahviintaas – Gold Dragon
Soon
Nahviintaas Hardmode
---
Gameplay
---
Achievement List
Information
Once we know more about the trial, I will start adding more information about it!