1 Bar Pet Sorcerer Build – Easieast way to clear MSA
This build is specifically made for people that are new or have issues with weapon swapping. With this setup you will have good damage, huge shields, a huge health pool, a huge magicka pool and a huge stamina pool as you can see in the character stats screenshot below.
1 Bar Pet Sorc Build
Huge Shields
Huge Health, Magicka and Stamina Pool
Good Damage
Good Healing
Easy veteran Maelstrom Arena clear
Gear
Two handed weapons count as two pieces for those that have not played in a while, that way we can get the 5x Necro, 5x Plague, 2x Valkyn setup.
1 Bar Setup Skills
1 Bar Shock Staff Setup
Slot 1: Hardened Ward
Slot 2: Blockade of Storms
Slot 3: Volatile Familiar
Slot 4: Twilight Matriarch
Slot 5: Bound Aegis
Ultimate: Shock Rage
Hardened Ward: This is your shield, always keep it up.
Blockade of Storms: One of your main damage abilties, keep it up all the times on the enemies.
Volatime Familiar: One of your main damage abilties, keep it up all the times on the enemies.
Twilight Matriarch: When you drop low on health, use the shield first and then use this ability, will give you a big burst heal.
Bound Aegis: Does not have to be used, passively gives more max magicka.
Shock Rage: Save this for big monsters or when you have trouble.
Championpoints [510 CP]
If you have more or less CP, try to distribute them evenly as CP are very frontloaded.
The Ritual
40 Thaumaturge
The Attronarch
18 Staff Expert, 9 Master-at-Arms
The Apprentice
43 Elemental Expert, 20 Elfborn, 40 Spell Erosion
The Shadow
30 Tumbling, 30 Shadow Ward
The Lover
49 Tenacity, 49 Arcanist
The Tower
12 Warlord
The Lord
The Lady
43 Hardy, 43 Elemental Defender, 20 Thick Skinned
The Steed
40 ironclad, 24 Spell Shield
Buff Food, Potions, Mundus Stone
Longfin Pasty with Melon Sauce
(Max Health, Max Magicka, Max Stamina)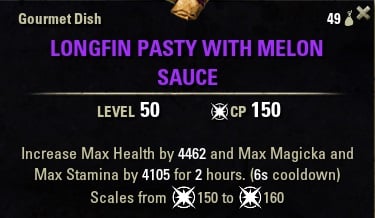 Spell-Power Potions
(Spell-crit, Spell Damage, Magicka)
(Cornflower, Ladys Smock, Water Hyacinth)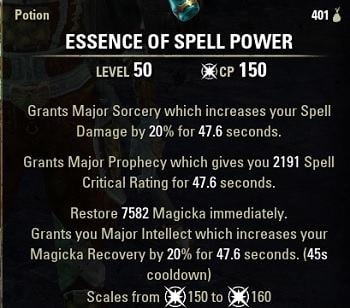 Mundus Stone
The Mage (Increased Maximum Magicka)
Full Maelstrom Aren Veteran Walkthrough with Explanation
1 Bar Pet Sorc Build for vMA + Full Walkthrough + Guide
Advanced Builds
If you want a more advanced build, you can check out the Summoner Magicka Sorcerer Pet Build or the Mystic Magicka Sorcerer Build.
Maelstrom Arena Videos
Here are some example runs that I did a while ago, you can also find more videos in the Maelstrom Gameplay section of the website.
Magicka Pet Sorcerer No Death Run
Veteran Maelstrom Arena – Pet Sorcerer No Death run