"Silverdawn"
Archived
Last updated: Wolfhunter DLC, Summerset Chapter
Reason: I had too many StamDK Builds on the website for PvP.
Table of Contents
Introduction
Welcome to the Stamina Dragonknight Werewolf Hunter Build PvP "Silverdawn" for Elder Scrolls Online. Make sure to bookmark the link as I will keep updating the build for each new Update of ESO.
The Stamina Dragonknight Werewolf Hunter PvP Build "SIlverdawn" is a Heavy Armor tanky Werewolf Hunter build. It is designed to withstand the attacks of Werewolves and dish out good damage against them with poison damage. We use Shacklebreaker to gain more max stats like stamina and magicka to increase sustain for both our damage and utility abilities. Poisonous Serpent to help deal good poison damage against Werewolves, which take extra poison damage and Thurvokun to reduce their damage and their own healing. The heal reduction in combination with Reverbating Bash is very strong, making it hard for Werewolves to heal.
Optimized for Battlegrounds & Cyrodiil
Anti-Werewolf Build
Heavy Armor
Very tanky build
Good Damage output
Sword and Shield & Two Hander
Good Sustain
Changes from the previous version
This build was added with the Wolfhunter DLC, Summerset Chapter.
Resource Management
There is quite a few things that factor into resource management. First off, we have one of the most powerful tools called Battle Roar, which is a great passive that restores resources when we activate an ultimate. Helping Hands is another passive that helps with our sustain, every time we activate an Earthen Heart ability this passive procs and returns almost 1k Stamina. Heavy Attacks are one of the most effective ways to constantly return Stamina, plus they also deal a huge amount of damage. Sustain will be even better if you are an Argonian and have access to the Resourceful passive. In addition, we also use stamina cost reduction glyphs on some of our jewelry.
Battle Roar passive
Helping Hands passive
Heavy Attacks
Argonian Passive (if available)
Potions
Stamina Cost Reduction
PvP Setup
Cyrodiil with Champion Points
Immovability Potion, Volatile Armor and Weapon Damage Enchantment were active when I took the screenshot.
Battlegrounds without Champion Points

Immovability Potion, Volatile Armor and Weapon Damage Enchantment were active when I took the screenshot
Gear
Gear Setup
To feel comfortable with sustain on Non Champion Points combat, we use 2 Reduced Stamina Cost on Jewelry. If you can sustain with less, use more Weapon Damage Glyphs
Viper Sting? You can also use Viper's Sting instead of Poisonous Serpent.
Where can I get the gear?
Poisonous Serpent: Hel Ra Citadel
Shacklebreaker: Craftable
Thurvokun: Fang Lair
Viper's Sting: Fungual Grotto 1 & 2
Skills
Dawnbreaker of Smiting: You can also slot Dawnbreaker for high burst damage and AoE stun.
20% more damage: Dawnbreaker and Silver Leash will both do 20% more damage against Werewolves thanks to the Skilled Tracker passive from Fighters Guild.
| Sword & Shield Mainbar | Two-Hander bar |
| --- | --- |
| Slot 1: Venomous Claw | Slot 1: Rally |
| Slot 2: Reverb. Bash | Slot 2: Reflective Plate |
| Slot 3: Silver Leash | Slot 3: Executioner/ Reverse Slice |
| Slot 4: Fragmented Shield | Slot 4: Rearming Trap |
| Slot 5: Resolving Vigor | Slot 5: Volatile Armor |
| Ultimate: Spell Wall | Ultimate: Corrosive Armor |
Championpoints
This build works both for the Non Champion Points Campaign and the Champion Points Campaign.
Championpoints [780 CP]
The Ritual
49 Mighty, 62 Piercing, 37 Thaumaturge
The Attronarch
56 Master-at-Arms, 37 Physical Weapon Expert
The Apprentice
19 Blessed
The Shadow
52 Tumbling, 53 Shadow Ward, 54 Befoul
The Lover
49 Mooncalf
The Tower
40 Warlord, 1 Siphoner, 11 Sprinter
The Lord
19 Quick Recovery
The Lady
37 Hardy, 37 Elemental Defender, 48 Thick Skinned
The Steed
58 Resistant, 61 Ironclad
Important Info for Stamina Dragonknight Anti-WW Build PvP
Buff-food
Artaeum Takeaway Broth (Max Health+Max Stamina+Stamina Recovery+Health Recovery)
or
Dubious Camoran Throne (Max Health+Max Stamina+Stamina Recovery)
Mundus Stone
The Serpent (Stamina Recovery)
Race
Argonian (Recommended, best sustain)
Redguard
Imperial
Kahjiit
Nord
Orc
Potions
Immovable Potion
(Health,Stamina, CC Immunity)
(Columbine, Namiras Root, Mounntain Flower)
Immovable Potion (With speedbuff)
(Speedbuff ,Stamina, CC Immunity)
(Blessed Thistle, Columbine, Namiras Rot)
Poisons
Damage Health Posion
(Damage Poison, Damage Poison)
(Fleshly Larva, Blessed Thistle, Nightshade)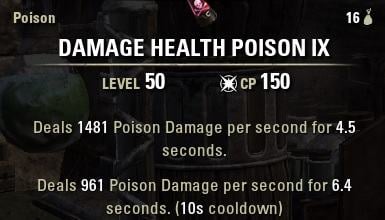 Passives
Ardent Flame: Combustion, Warmth, Searing Heat, World in Ruin
Draconic Power: Iron Skin, Burning Heart, Elder Dragon, Scaled Armor
Earthen Heart: Eternal Mountain, Battle Roar, Mountain's Blessing, Helping Hands
Two Handed: Forceful, Heavy Weapons, Balanced Blade, Follow Up, Battle Rush
Sword and Shield: Fortress, Sword and Board, Deadly Bash, Deflect Bolts, Battlefield Mobility
Heavy Armor: Resolve, Constitution, Juggernaut, Revitalize, Rapid Mending
Medium Armor: Dexterity, Wind Walker, Athletics
Light Armor: Grace, Evocation, Spell Warding
Fighters Guild: Intimidating Presence, Slayer, Banish the Wicked, Skilled Tracker
Undaunted: Undaunted Command, Undaunted Mettle
Racial: All
Assault: Continuous Attack, Reach, Combat Frenzy
Support: Magicka Aid, Combat Medic, Battle Resurrection
Alchemy: Medicinal Use
Update Log
27.07.2018 Added Build for Wolfhunter DLC, Summerset Chapter. Stamina Dragonknight Werewolf Hunter Build PvP PROTOTYPE
09.08.2018 Added Text about the extra increased damage against Werewolves and also added Dawnbreaker to the skill list.